The beauty and charm of this place are also by the light breezes that make summer less sultry and give our lake vitality. Each apartment at the Relais has its own characteristics and its own identity, as the winds of Lake Garda, from which they are named: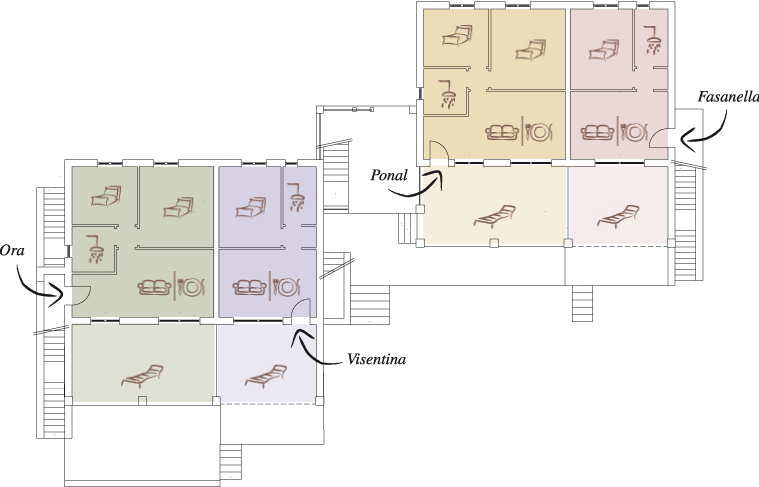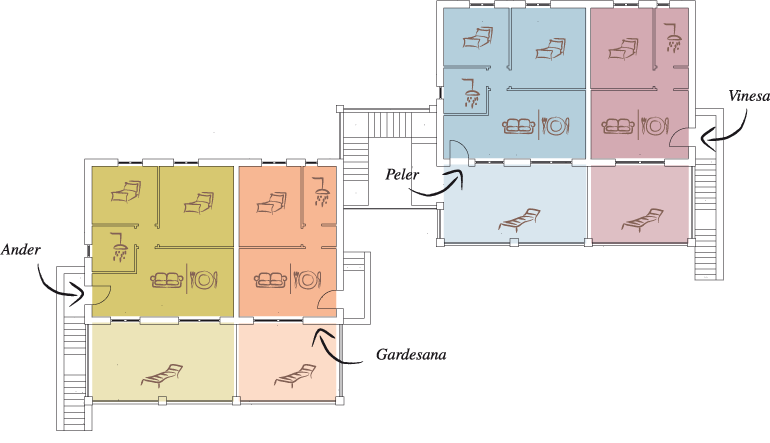 ORA is the most important valley breeze on the lake. Since SUDIN blows from the opposite direction of the Peler from noon until late afternoon. PONAL is a strong wind in summer, night and morning. He comes from the Valle di Ledro through the groove of the Ponale river, hence the name. ANDER wind from south-west, blowing not only in the lake, but can also reach the upper lake to Riva d / w.
FASANELLA is a constant summer wind, not very intense. Born in the West in Fasano, he comes from 2 pm and lasts until sunset. He can win over the lake from strength to strength with the power of Tremosine. VINESA is an east wind, constant. From the Verona side it blows with violence against the Brescia increase and so caused the big waves. GARDESANA is a wind that blows from the direction of Sirmione.
VISENTINA is named after a storm in the Veneto region. He blows mainly from the east, south-east. PELER is a permanent and constant wind that blows from the north, through the night and in the morning he is usually stronger than the ORA.